Mugz Word Puzzle for March, 2023.
Here is our Latest Word Puzzle – Collect Mugz Word Puzzle NFTS and Solve our Monthly Puzzles to get Rewards/Redemptions.
Our Word Puzzles make NFTS not only fun to collect, but also rewarding. Collect the Letters (NFTS) and Solve the Word Puzzles to earn Rewards/Redemptions!
How Does This Work? View the Mugz NFT Page for more Info.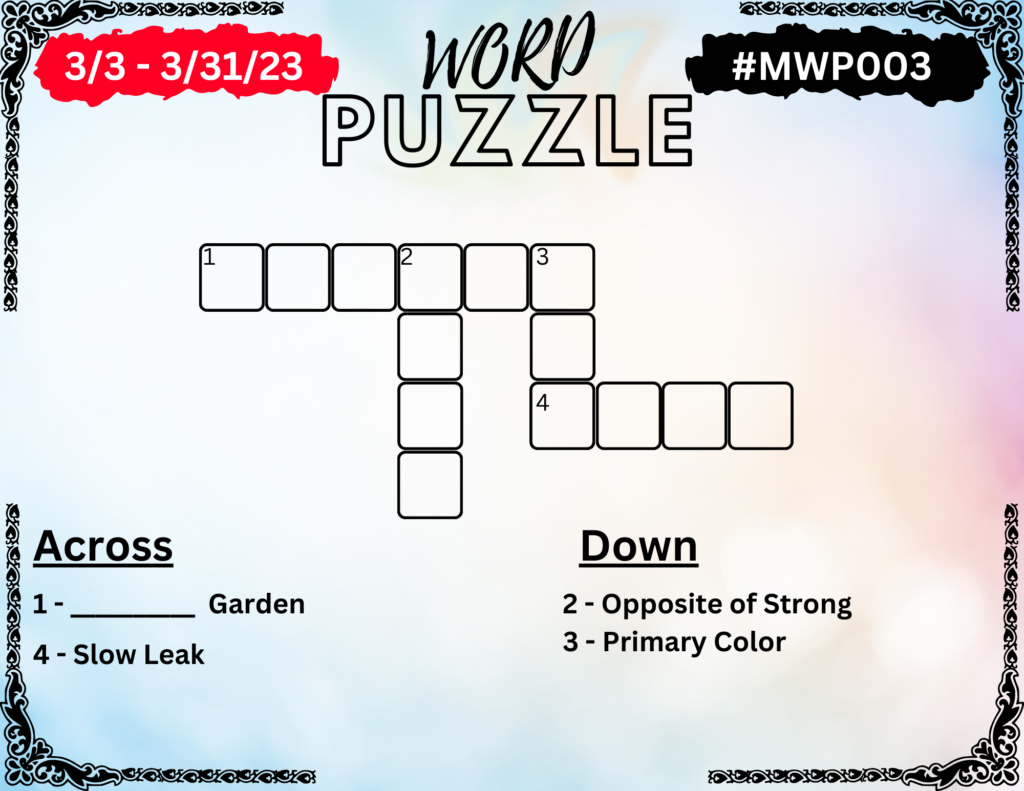 REWARDS FOR THIS PUZZLE
FIRE ROASTED: – (1 AVAILABLE) – INCLUDED:
1 of 1 'Solved' NFT

1 Mega Pack (30 NFTS),

Physical Mug (USA ONLY)

$25 Credit on Digideez
[
SOLVE WITH ONLY

FIRE RARITY

NFTS
]
---
COLD BREW: – (1 of 2 AVAILABLE) – INCLUDES:
1 of 2 'Solved' FIRE NFTs

1 Premium Pack (15 NFTS)

$5 Credit on Digideez
[
SOLVE WITH ONLY

ICED RARITY

NFTS
]
---
DARK ROAST: – (3 AVAILABLE) – INCLUDES:
1 of 3 'Solved' ICED NFTs
1 Premium Pack (15 NFTS)
[
SOLVE WITH ONLY

DARK RARITY

NFTS
]
---
MEDIUM ROAST: – (4 AVAILABLE) – INCLUDES:
1 of 4 'Solved' DARK NFTs
1 STD Pack (5 NFTS)
[
SOLVE WITH ONLY

MEDIUM RARITY

NFTS
]
---
LIGHT ROAST: – (5 AVAILABLE) – INCLUDES:
1 of 5 'Solved' MEDIUM NFTs
1 STD Pack (5 NFTS)
[
SOLVE WITH ONLY

LIGHT RARITY

NFTS
]
---
INSTANT BREW: – (9 of 10 AVAILABLE) – INCLUDES:
1 of 10 'Solved' WEAK NFTs
[SOLVE WITH

ANY MIXED RARITY

NFTS]