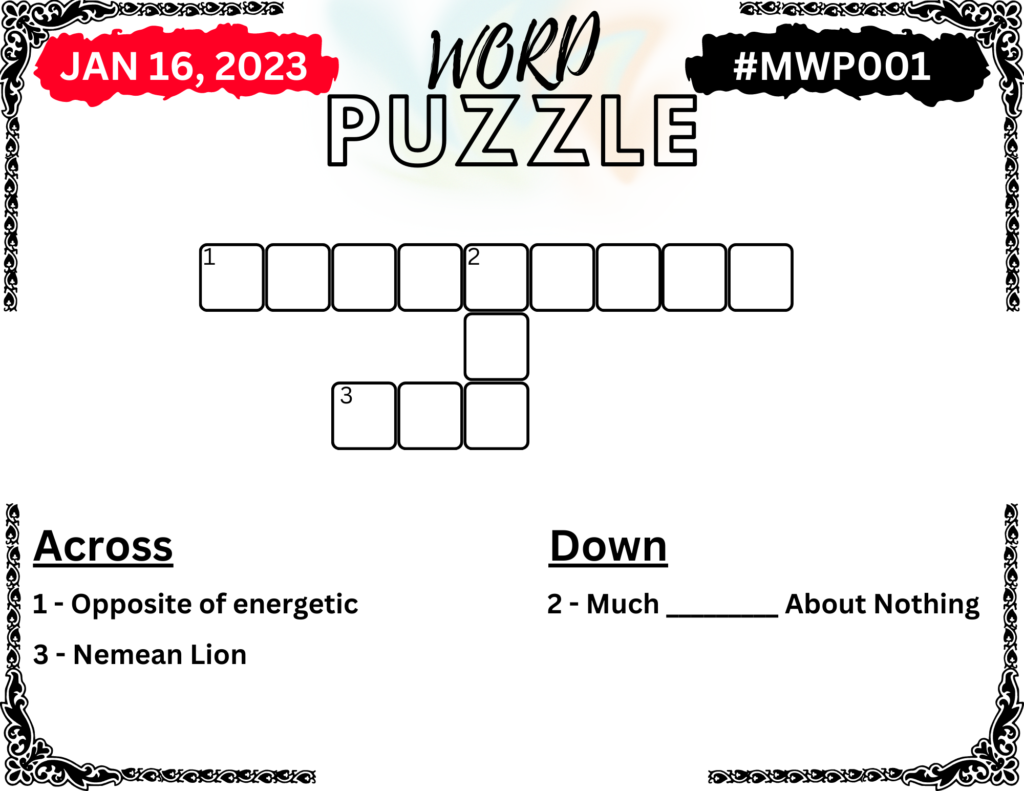 Mugz Word Puzzle for January 16th, 2023.
Our Word Puzzles make NFTS not only fun to collect, but also rewarding. Collect the Letters (NFTS) and Solve the Word Puzzles to earn Rewards!
THIS PUZZLE IS ACTIVE.
PUZZLE ENDS IN
03
days
21
hrs
02
mins
45
secs
Copy shortcodeDuplicateRemove
How Does This Work? View the Mugz NFT Page for more Info.
REWARDS FOR THIS PUZZLE
FIRE ROASTED:  – (2 Available) – INCLUDES:
1 of 1 'Solved' NFT

1 Mega Pack (30 NFTS),

Physical Mug (USA ONLY)

$25 Credit on Digideez
[
SOLVE WITH ONLY 

FIRE RARITY

 NFTS
]
---
COLD BREW: – (1/3 Available) – INCLUDES:
1 of 3 'Solved' FIRE NFTs

1 Premium Pack (15 NFTS)

$5 Credit on Digideez
[
SOLVE WITH ONLY

ICED RARITY

NFTS
]
---
DARK ROAST: – (2/5 Available) – INCLUDES:
1 of 5 'Solved' ICED NFTs
1 Premium Pack (15 NFTS)
[
SOLVE WITH ONLY

DARK RARITY

NFTS
]
---
MEDIUM ROAST: – (4/7 Available) – INCLUDES:
1 of 7 'Solved' DARK NFTs
1 STD Pack (5 NFTS)
[
SOLVE WITH ONLY

MEDIUM RARITY

NFTS
]
---
LIGHT ROAST:  – (6/10 Available) – INCLUDES:
1 of 10 'Solved' MEDIUM NFTs
[
SOLVE WITH ONLY

LIGHT RARITY

NFTS
]
---
INSTANT BREW:  – (12/20 Available) – INCLUDES:
1 of 20 'Solved' WEAK NFTs
[SOLVE WITH

ANY MIXED RARITY

NFTS]